Curious to visit our office and installations?
It's easy as pie with Marty.
On your own or accompanied by a member of our staff, you may visit our manufacturing plant and distribution center at your convenience*.
From the comfort of your home or business, you can drive Marty where you want. You're in control.
Want to see a quick demo? Click on Marty and you'll see what your visit could look like.
*During regular business days from 8:30am to 4pm EST zone (Eastern Canada Time Zone)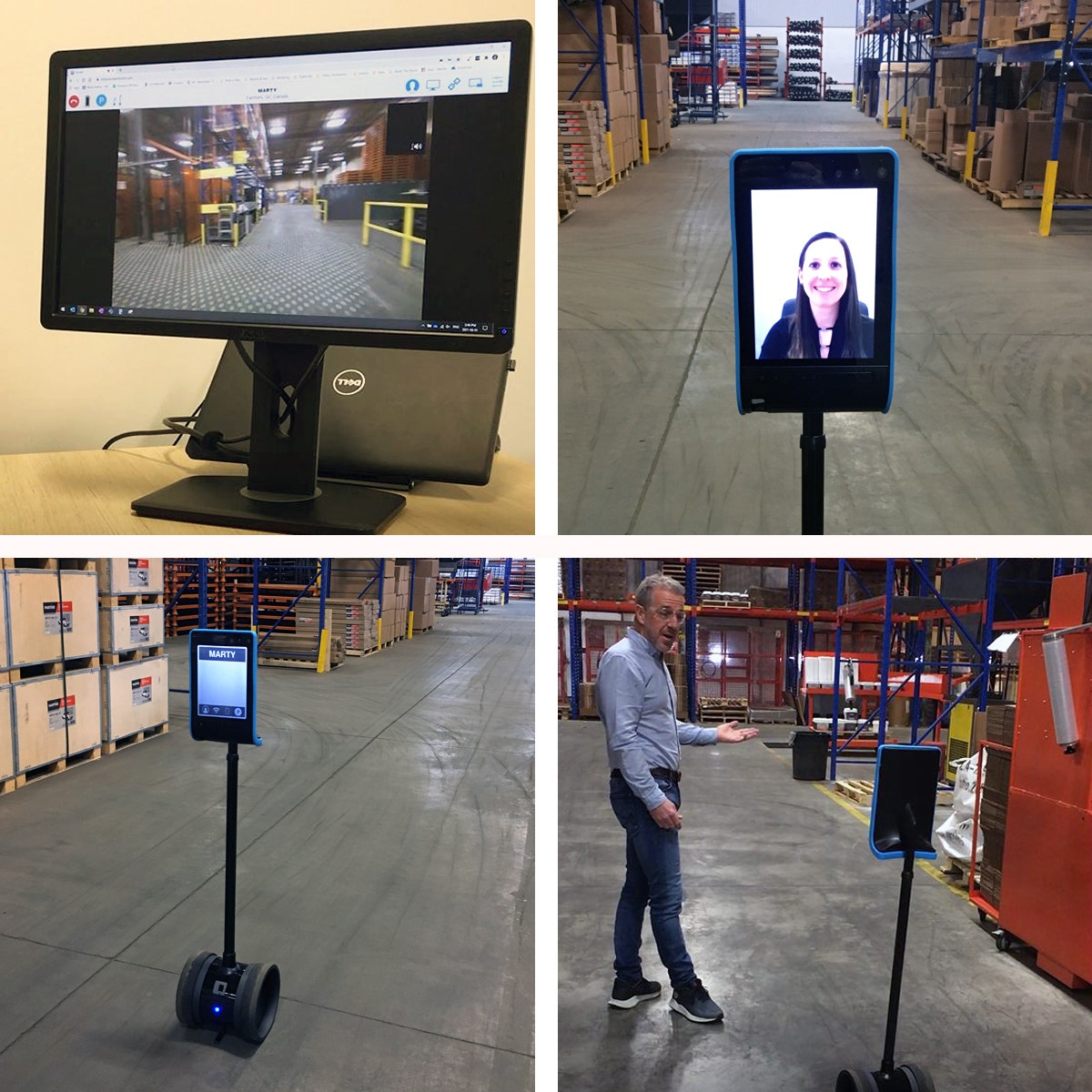 During your visit, you may:
Familiarize yourself with our manufacturing processes.

Get on-the-spot answers to your questions regarding your manufacturing requirements.

Discover our products.

Acknowledge the quality of our top-of-the-line equipment and materials.

Meet our staff.

Walk around our warehouse and offices and validate for yourself how our staff is working hard to serve you and provide you with the best tire equipment tools available on the market.
What are the requirements?
Access to internet…. That's it!
Ready for your virtual tour with Marty the Robot? Book your visit now!
Just click on the MEET MARTY button below and provide the following information. Thereafter, you will receive a return email with the accesses and steps needed to remotely guide Marty the Robot.
Full name

Email

Preferred date and time for your visit

Company

Country

Phone number (optional)

Please specify if solo tour or accompaniment desired
IMPORTANT: By clicking on below MEET MARTY button I agree and understand that videotaping and taking photographs are strictly prohibited during the tour. All information and manufacturing processes are confidential and may not be recorded or divulged.